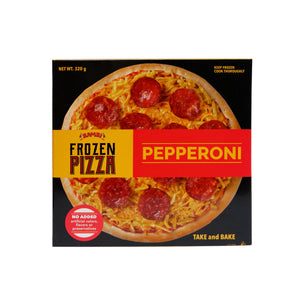 Manila Bambi's one and only "Frozen Pizza"
           Our company has been proudly serving pizza crust line for more than 35 years.  We only use the finest ingredients. Our processed meat is from the leading manufacturer here in our country and conforms to strict quality standards.
           We have developed ways to overcome challenges such as preventing the sauce from combining with the dough and producing a crust that can be reheated without becoming rigid.  The dough made from high protein, vitamin enriched flour are slid into the oven on a long paddle and baked on screens.    
           Our pizza dough lines are light, healthy and delicious and one of our versatile products sold to wholesalers, bars, restaurants, groceries and retail consumers.
---